❤️SALE !! Black Friday Weekend Offer & A Room Of My Own❤️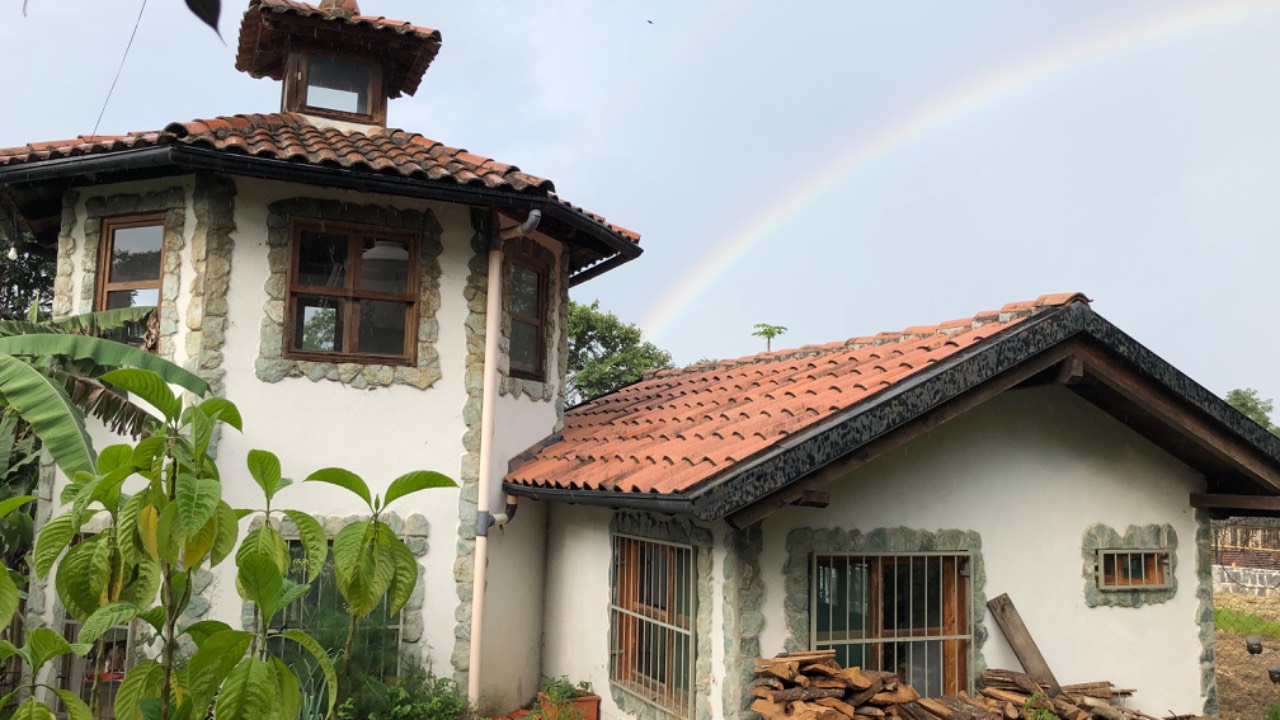 ❤️
SALE !! Black Friday Weekend Offer & A Room Of My Own
❤️
Hello there, Beautiful Ones ...
I'm happy to share with you this weeks OFFER and REFLECTIONS on "A Room Of My Own" ...
I have been having my house renovated .... after finding out that I had A LOT of termites in the beams that held the first floor Tower Room up in Case Castillo, as well as in the floor itself, it all required ripping out and replacing. This has been a process that has taken over a year, as Guatemalan work time is laid back, to say the least !!
For over 20 years, I have practised my Healing Arts in rented spaces, from my first gig in the back room of a Sunbed shop (!), to Healing Centres, Office Buildings, Apothecaries, Commercial Centres, and even a beautiful and swanky Georgian Mansion ! I visited folk in their own homes, dragging my heavy treatment table up flights of apartment stairs, and I even saw people in my living room on my Dutch Barge (after having to do a deep-clean of the space before every session, from all the child-based mess that accumulates after about 5 minutes of living with 3 children under 5 !!). The more I up-levelled my offerings and my business, the nicer the venues I rented space in, and the higher the room rental costs became. Until a significant proportion of my Healing Fee was going towards renting the space, and so my fees went up. Sharing space with other therapists also meant I had to set up and pack away all my healing and medicine tools at the start and at the end of every session, which became a bit of a bug-bear for me, if I'm honest ! And I yearned for my own space where I could leave everything out, ready to use when needed.


However, I have never had "A Room Of My Own", dedicated to being my very own work space - until NOW !!
The termite infested beams and floor were removed, as well as the treacherous and dangerous metal spiral staircase that lead to the only first floor Tower Room in the house. A beautiful Cedar floor and staircase have been installed (apparently the bugs don't like to eat Cedar as much !), and I have claimed the space as my own. The Tower Room has a balcony (that also needed replacing), which looks out over the stunning Lake Atitlan in Guatemala. I feel like I have finally grown up, and that I can value my work - the gifts and skills that I have gathered over the last two decades - enough to give them their own dedicated space. It is the best room in the house ! My children now love to come up and lay in the Crystal Grid that is always set up in the room, choosing crystals, lighting candles and incense, smudging themselves, playing my drum and having their own conversations with The Universe. It has become both a work space for me as well as an alter of peace and healing for my family, and I love it !!
And so, in celebration of finally having A Room Of My Own, being able to pass on the significant reduction in my overheads by not having to pay for Room Hire, and to pay forward my own Abundance in this respect, I am happy to give you this Black Friday Weekend Offer ...
I'd love to share this discounted price with you on ALL One-To-One Healing Sessions...
❤️
Face-To-Face Sessions at Lake Atitlan, in Guatemala,
❤️
Distance Healing Sessions for my International Clients,
❤️
Online Zoom Sessions for my International Clients,
❤️
At $40 per hour, for 1, 2 or 3 Hour Sessions.
You can book the Session of your choice HERE ...
https://joannajoybooking.as.me/
Or email me at

[email protected]

to discuss your healing needs and desires.


I know the cost of living is increasing dramatically for many people as the craziness in our world doesn't seem to be slowing down at all, throwing us from one Global Crisis to another before we've had a chance to take a breath.
Self-care is hard to make time and space for in these chaotic times, and yet it is so important to help us to make it through without cracking around the edges.
And so, I invite you to take a Soul Journey with me, if you are looking for energetic and personal support with any kind of issue in your life.
Energy and Shamanic Healing are applicable to any and all health and well-being issues, and often, when we do the digging to find the underlying cause of the issue, surprising and unexpected things rise to the surface to be worked on and resolved.
You can find out more about my One-To-One Healing Sessions HERE …
https://www.joannajoy.love/healing-consultations
And so, I look forward to working with you if the time is right and the prevailing winds are favourable,
Big Love,
Joanna Joy.
❤️